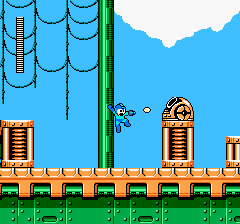 Cannons can't be hurt until they open up. Fire two shots directly into the cannon before it can launch any bombs.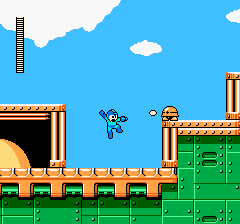 Just as Mega Man falls off this ledge, let out a shot from the Arm Cannon. It will hit this hard hat right on.

Watch out for spikes.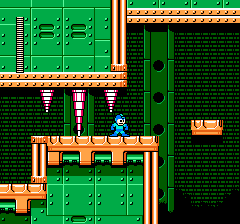 Spikes hide in the ceiling, so if you're not paying attention Mega Man may get skewered.

Quickly slide away from this spike. Don't worry, Mega Man will land on the next platform.

Do whatever you can to get this Energy Tank, they're very useful.

Hang just slightly over the top of the ladder and fire at the Bomb Spinner. His bombs can't touch you here.

If you have the Spark Shock, freeze the Big Bouncer in his tracks.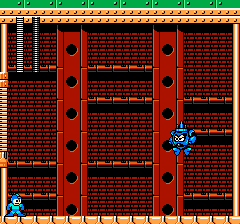 This is Needle Man. See below for more information.

The Shadow Blade is very effective against Needle Man, only problem being that Mega Man must get very close to Needle Man for the weapon to make contact.

The Gemini Laser is also very effective against Needle Man. Mega Man doesn't need to be close to Needle Man to inflict damage, but the Laser beam may never make contact with him. Personally I use the Gemini Laser... but more because you can't get a wicked-ass ricochet like this one out of the Shadow Blade!

Have fun with the Needle Cannon. It's the only weapon in this game with Auto-Fire.